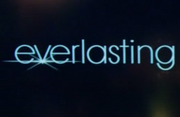 Everlasting is a fictional reality TV dating show on UnREAL. The show runs for eight weeks; beginning with over twenty contestants, the girls are gradually eliminated by the suitor throughout the competition until only one remains. The show is hosted by Graham.
Season 13
On the 13th season of Everlasting, field producer Rachel Goldberg had a meltdown on the shoot of the finale. The suitor was about to say something to the contestant, Claire, when Rachel interrupted him and told her that she was about to get dumped. Rachel was cut out of the scenes and the shots were edited together to make it look like Claire went mental after being rejected, resulting in huge ratings for the show.
Season 14
The suitor is Adam Cromwell. Rachel, Shia, and Jay served as the primary field producers (who manage the girls, plan out sets or dramatic scenarios for story lines, etc.) for the season. Adam's vineyard was featured in an episode of Everlasting as part of his deal with the show's producers.
During the later part of the show's run, one of the contestants, Mary Newhouse, committed suicide. With just Grace and Anna as the last two contenders, Chet, in a sudden uncalled-for move recycled from three previous seasons, brought back Britney, a contestant eliminated on the first night.
Anna won out in the end but decided to leave Adam at the altar on its final episode.
Known contestants
There were twenty-six (26) candidates on the first night. Six were eliminated in the first episode.[1][2]
Rose
Stephanie
Suzette
Tanya
Violet
Season 15
This season, the producers decided to introduce the first ever black suitor in the form of the famous athlete Darius Beck. Though Quinn was promised full power after last season's debacle, Chet returned and fought with her over the show's direction. Because of this, the network president Gary placed Coleman Wasserman in charge.
Known contestants
Beth Ann
Brandi
Chantal
Dominique
Hayley
Hillary
Jameson
London
Rosanna
Ruby
Tiffany
Zoe
References
Community content is available under
CC-BY-SA
unless otherwise noted.